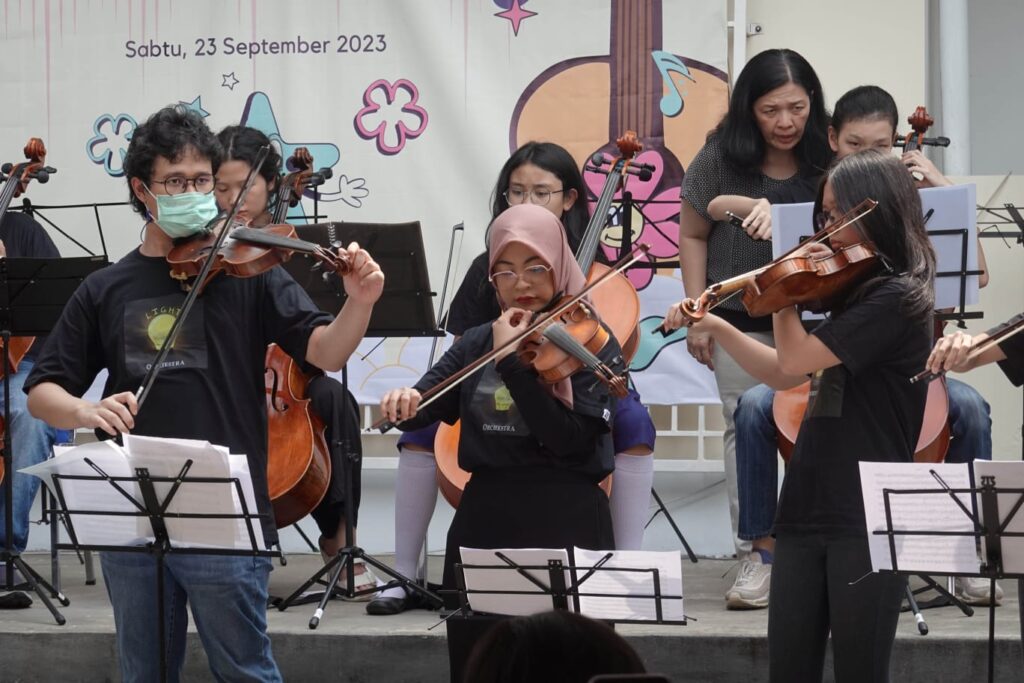 Sekolah Pelatihan Berkebutuhan Khusus
In our orchestra, we have a unique approach. We don't require monthly payments from our members, but we ask for their ministry in their time and commitment to musical social work in return. Our mission goes beyond the music – it's about using our music talent to make a positive impact on society, especially for those with dissabilities. By dedicating our time to musical social work, we're not only enriching the lives of those in need but also adding depth and purpose to the musical journey.
Together, with LMO, we can create a harmonious blend of music and compassion that resonates far beyond the concert hall.